If you love hiking but find it difficult to access trails due to a disability, then this article is for you. We talk about what is adaptive hiking, what are its benefits, trails that you can access, how to plan for an adaptive hiking trip and so much more!
Our world today is all about accessibility as it should be. We are finally at a time when everyone deserves a chance to participate in all activities this world has to offer. One of those activities is definitely hiking. 
Adaptive hiking is a form of hiking that allows individuals with disabilities to take part in hiking activities. Outdoor activities have somehow been in the background for people of this group. But with things like adaptive hiking, that is set to change.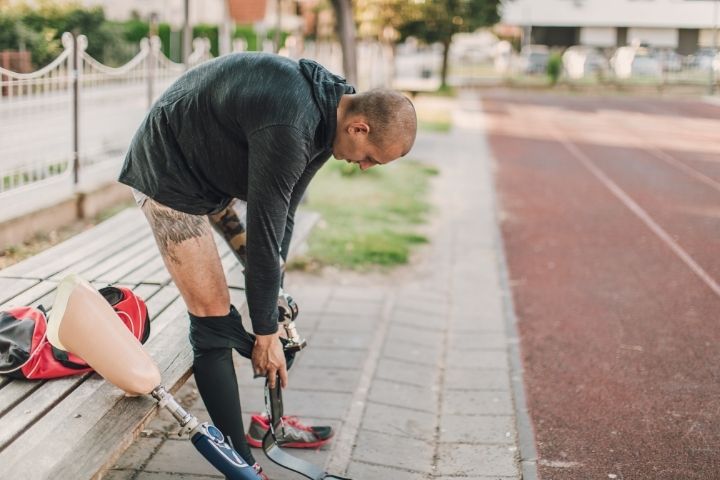 What Is Adaptive Hiking? What Does It Involve?
Adaptive hiking has become one of the most popular outdoor activities among people with physical disabilities. Hiking is a generally popular outdoor activity that involves traveling to places with specific paths made for walking. 
With adaptive hiking, those paths are being made accessible to people living with physical disabilities. This includes people who have movement issues like paraplegia or blindness. It is also an activity that is considered accessible for people with amputations and limited mobility. 
Adaptive hiking incorporates a number of methods that can help people participate in various trails. This includes:
Building of bridges over streams and waterways
Extension of pathways over rough terrains 
Use of raised platforms 
Remodeling the hiking paths, including ramps and other equipment 
Adaptive Hiking Vs Hiking
Adaptive hiking is the use of different types of equipment, methods, and assistive techniques that help people with disabilities to participate and hiking activities across trails and parks. 
People who can take part in adaptive hiking are individuals with movement disabilities, vision loss, congenital vision impairments, as well as cognitive disabilities. Accessibility is the ground on which all adaptive hiking activities are built. 
It gives people a chance to take part in activities which they are otherwise barred from. In adaptive hiking, there are the use of equipment like wheelchairs and hiking chairs, ramps, and special paths that are designed for people with physical disabilities. 
On the other hand, Hiking – let us consider this Traditional Hiking – is a common outdoor activity involving walks or trails for people. This is usually the right type of hiking for non-disabled persons. 
Bringing in people who enjoy traveling and exploring new areas, hiking is a very popular activity across mountains, parks, or forest areas that are made into trails where people can take long walks. It is usually assisted by a guide who knows the area well and can take people through the trail. 
Hiking uses a few simple equipment like walking sticks, hiking shoes, ropes, and harnesses that can keep a person secure throughout their walk. These walks are often taken on as group activities and people who are traveling through a new area can enjoy hiking trips.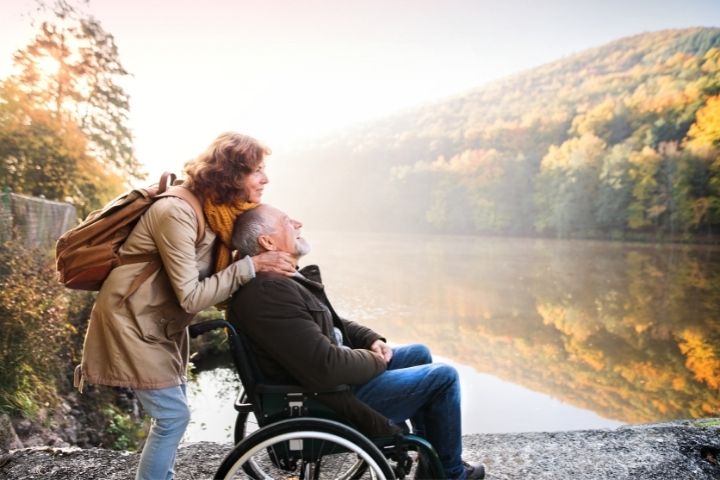 Who Can Do Adaptive Hiking?
Adaptive hiking is catered to people with physical disabilities. The common categories of people who can participate in Adaptive hiking can be:
People who have difficulty walking, difficulty maintaining balance, or suffer from limited mobility owing to chronic diseases 
People with vision and hearing loss
People with mobility issues like arthritis or amputation 
People who have any kind of issue with walking or traveling over rough terrain due to a physical disability can also use adaptive hiking technologies
Though we have mentioned the importance of adaptive hiking for people with physical disabilities, it is important to note that anyone can take part in this activity. The main aim, however, is to make the activity accessible to people with physical disabilities. 
Benefits And Problems Of Adaptive Hiking
When we consider Adaptive hiking, there are a number of benefits and advantages that come to mind:
Accessibility: The main purpose of adaptive hiking is to enable people with physical disabilities to enjoy outdoor activities with little assistance. This is one of the main advantages of accessible hiking as it gives people who are often limited indoors to have a true chance to explore the outside and go on new adventures. 
Participation in new activities: Adaptive hiking can be an opportunity to participate in new activities. For people who have been locked indoors for a long time due to various reasons, this is their chance to plan a trip and go on nature trails that might work as an escape.  
Connecting to other people: Hiking is usually done as a group activity and adaptive hiking is no different. So participating in adaptive hiking can give people a chance to participate in outdoor activities together. For people with disabilities, participation in these activities can give them a chance to be part of a community or organization that works for the benefit of similar people. 
Use of new technology: The use of new types of equipment in adaptive hiking can be another major advantage of this activity. Wheelchairs, tandems, and accessible bikes – are always being updated to help people with their travels. Going for a trip like this can be a way to find out about these types of equipment and their usage. 
On the other hand, there might be a few problems with Adaptive hiking that are overlooked when this activity is considered. Some of these issues may be:
Difficult to find opportunities: Adaptive hiking is still being popularized in a lot of places. While this is a step in the right direction, it also brings in limitations. There are only a few organizations and trails that are being made accessible for adaptive hiking. One might need to conduct detailed research before choosing the right trail.
Taking stock of equipment: Due to the less number of trails for adaptive hiking, there may be a shortage of equipment in a few places. This means that a person might have to wait for a day or two to find a spot on the hiking activities on a certain trail. While this should not be the case, it is possible.
Time and physical capacity: Adaptive hiking opens up new avenues for people with physical limitations. But for some people, it might not to possible to participate fully. There are individuals who may have a limited capacity for participation. This may be for reasons like the long hours of a hike or their inability to participate in rough road conditions. 
Finding the comfort zone: Adaptive hiking might be done in a combined format with both disabled and non-disabled people participating together. This might be a reason for concern among people who are disabled. Some might not be comfortable participating in long hikes with people who are getting ahead of them. But this is a subjective matter than depends on the individual person.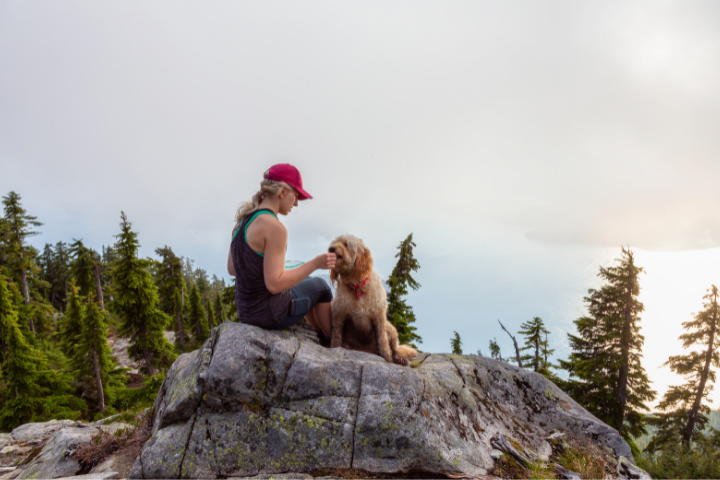 What Are Adaptive Hiking Trails?
Adaptive hiking trails have been designed to accommodate people with disabilities so that everyone can enjoy the experience. 
These trails typically have wider paths and rest areas, and may also have special features like handrails or Braille signage. Whether you're looking for a leisurely stroll or a challenging hike, there's an adaptive trail out there for you.
How To Choose an Accessible Hike
When you are choosing an accessible hike, there are a few considerations that are important:
Research about the trail and find out what the trail looks like. An adaptive hikers trail is made differently from the ones that are created for traditional hikers. So research on specific trails that you want to participate in is important. 
Determine your needs and the kind of equipment that you will use. Choosing the trails that have access to proper equipment that can help you cover the hike comfortably is essential for any accessible trail. 
When choosing an adaptive hiking trail, the level of difficulty, the terrain, and the length of the trail has to be chosen beforehand. The best way to find a suitable trail is to consult with a local hiking club or group.
One useful way to choose an accessible hiking trip is to use an online search engine, such as AllTrails, that allows you to filter trails by difficulty and location.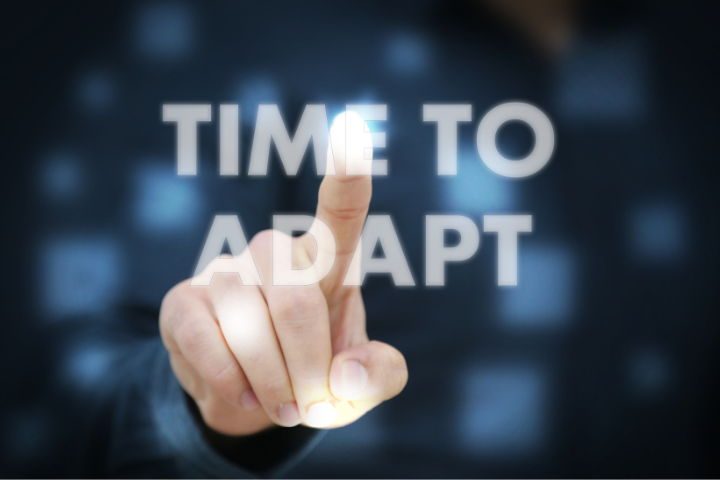 Adaptive hiking programs
Currently, there are a number of adaptive hiking programs that are conducted across different states in the US. Depending on the nature of the trails and what level of difficulty you are choosing, here are some options you can explore:
What Are the Equipment For Adaptive Hiking?
One of the most important parts of Adaptive Hiking is the use of different types of equipment. For traveling long distances in rough terrains, there are newer technologies that are being implemented for the benefit of different kinds of physical difficulties.
Here are some of the basic equipment that is used in Adaptive Hiking:
Wheelchair: 
With a larger base, adaptive hiking wheelchairs are made of sturdy materials that help to travel on rough terrain. Hiking wheelchairs are used by people with limited mobility of the lower limbs or individuals who are paraplegics. Outdoor wheelchairs can be the most basic equipment to use when going on adaptive hikes. 
Scooter: 
Convenient and easy to maneuver, scooters are one of the equipments that is being used on hikes. 
Based on the condition of the person who is going for an adaptive hike, a scooter is often used to go through park trails since they are operated directly by the hiker. Scooters can be a great replacement for walking on these trails.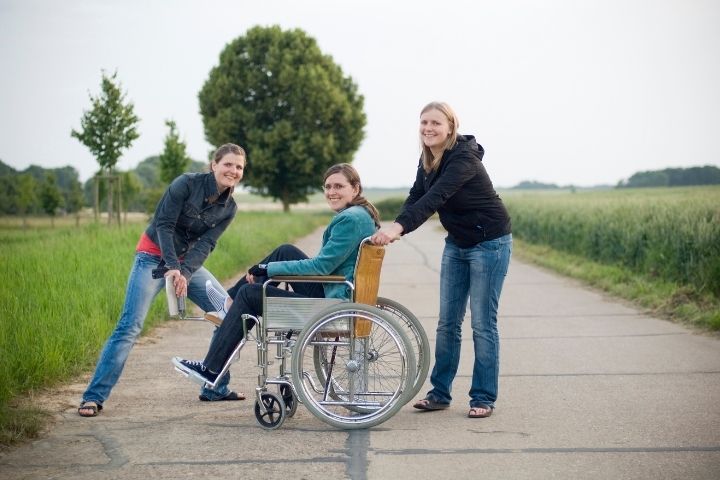 Single and Tandem Recumbent: 
Recumbent bikes also have a lower center of gravity than traditional bicycles, so they are more stable and easier to ride. This makes them a good choice for people who have balance problems or difficulty riding a regular bike. 
These bikes have a seat that is supported by a frame, so the rider can sit in a reclined position. With recumbent bicycles, people with a wide range of disabilities can enjoy the outdoors and hence they are a piece of important equipment for accessible hiking. 
Tandem Upright: 
It is a type of stroller built to take on anything from city streets to mountain trails, and it's equipped with features like all-wheel suspension and a sun canopy to keep your little ones comfortable along the way. It is fit for individuals with less to no mobility of lower limbs but who are able to operate smaller types of equipment. 
Park Explorer
A park explorer is the right kind of equipment for people with mobility issues or people who have problems sitting for long hours. 
Park explorers can be used through long and winding park trails and are often arranged by the organization with whom you plan your hike. It is fir for long-distance and rough terrain hikes that can make the roads easy to travel. 
Bowhead Reach Adventure Cycle: 
This equipment is a mounted wheelchair with an ATV. The main purpose of this is to take a wheelchair-bound individual through trails and hiking terrains. It is also an effective way of exploring trails that cover long distances.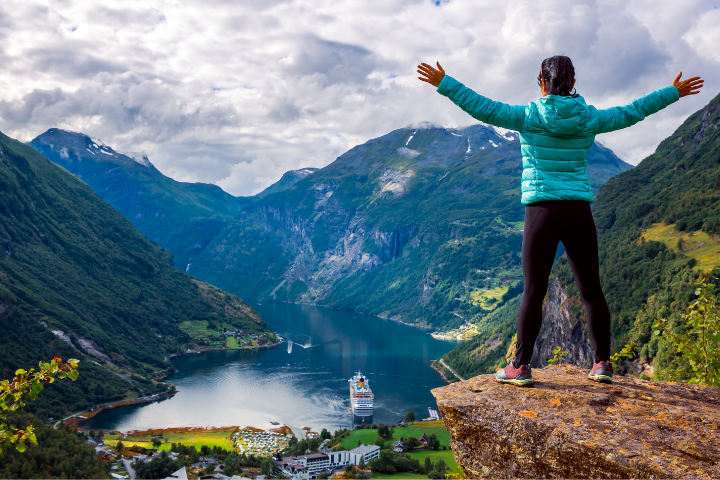 How To Plan For Your Next Adaptive Hiking Adventure
It is true that adaptive hiking can take a bit of planning. It is important that you plan out the next big adventure you want to take on the hike. So here is a brief guide to planning your next adaptive hiking adventure:
Draw up a plan early. This will help you to choose an organization, a trail, and a proper hiking plan before you start your travels. 
Take stock of all supplies. It is advisable to prepare a common hiking kit that includes maps, water, emergency snacks, a flashlight, a first-aid kit, a knife, and a whistle as part of the safety kit. 
Keep someone informed: It is true that hiking trails could become dangerous since accidents can occur at any time. This is why it is important to keep someone informed about your trip plans and location before you start traveling. 
Get all the information you need: Conduct detailed research on the equipment that will be available to you at the hiking site.
Frequently Asked Questions
What are the 3 types of hikes?
In traditional hiking, three popular types of hiking are: peak-bagging, day hiking, and long-distance hiking. The choice of hike depends on the person taking the hike and what kind of traveling they enjoy. 
Are there wheelchairs for hiking?
Wheelchairs are an important piece of equipment in adaptive hiking. For people with physical limitations who are interested in hiking, wheelchairs can be a piece of very important equipment that will enable them to take part in long hikes. 
What are the levels of hiking?
There are 10 levels of hiking depending on the difficulty of the trail, experience, hours that are covered in the hike, and type of equipment used. Usually, hiking is divided into beginner, moderate and advanced which are sub-divided into levels of difficulty. 
How do you determine hiking difficulty?
The difficulty levels of hiking can be marked by numbers. It can start from 50 and go up to advanced and more difficult levels. A hiker with a rating of less than 50 is the beginner's hike in which any individual can participate. The highest level of a hiker is 200, which is for advanced hikers. 
Final Words
Hiking is a great way to get some exercise and enjoy the outdoors, but it's important to hike safely and be prepared for unexpected situations. One way to do this is to choose an adaptive hiking trail, which is designed for people of all abilities. 
Adaptive hiking is definitely the way to go when one wants an accessible way to explore new areas and participate with people from all walks of life. So, plan your next hiking trip in a way that everyone you are traveling with can enjoy the experience.
Thank you for reading!