This Active Hands Strong Arm Fishing Rod Holder review tells you whether this product is good for people with poor grip strength.
The Strong Arm fishing rod holder is an excellent piece of adaptive fishing equipment for people who have little to no grip. It lets them enjoy fishing without worrying about losing the fishing rod.
Let us take a deeper look at the Strong Arm fishing rod holder.
Product Description 
The Strong Arm fishing rod holder is adaptive fishing equipment from the brand Active Hands, which aims to offer independent living to people having upper body disabilities. 
It is a fishing rod holder that lets people with disabilities experience hands-free fishing by holding the fishing rod at the optimum angle and position even when they have little to no finger strength. 
Durability
The Strong Arm fishing rod holder is made of high-quality oil-treated leather. The oil treatments leave the leather soft and more flexible. 
The flexibility and more delicate texture of the leather not only feels comfortable against the skin but also is less prone to developing cracks with long-term use. The leather material also makes the Strong Arm rod holder light in weight, and thus it doesn't feel unforgettable to wear the rod holder on your hands.
Fitting
The rod holder comes in a cuff shape and has buckle closure. The straps on the cuff are adjustable and thus make it a single-size cuff fit everyone. 
For wearing the fishing rod holder, slide the cuff over your hands, close the buckles and adjust the straps to fit the rod holder firmly but comfortably against your skin. 
There is a pocket at the bottom side of the cuff where the fishing rod end goes. Once you place the fishing rod into the cuff, it will stay in the right position without any support from your fingers.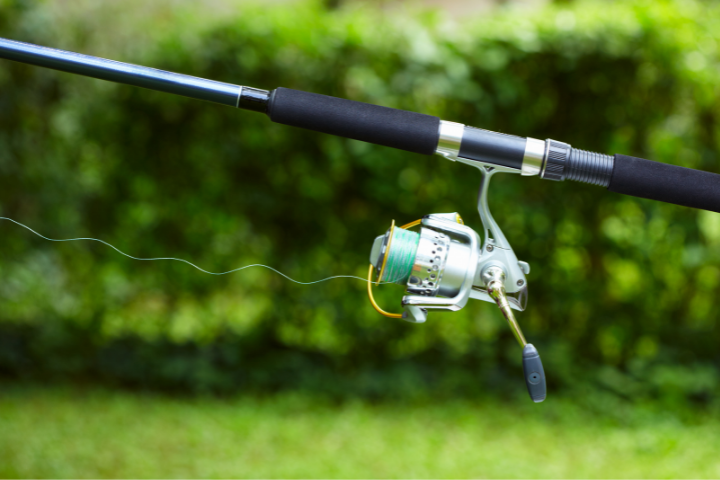 Both left and right hand users
The fishing rod comes for both right and left hands, but you can wear either of them in either hand. By using the fishing rod holder, you don't have to worry about keeping the fishing rod stable, with the holder securing the fishing rod tightly.
Compatibility
This holder is designed to be compatible with all standard sized fishing rods.
Key Features
The Strong Arm fishing rod holder is high-quality leather material that does not feel abrasive against your hands. It fits comfortably without causing any restriction to your hands.
The rod holder works on a buckle system, making it easy to wear.
The rod holder comes in a single size that fits all, and you can tighten or loosen it by adjusting the straps.
The rod holder is made of leather treated with 6 oz of oil. Oil-treated leather is softer and flexible, which makes it more durable.
The Strong Arm fishing rod holder is versatile, and you can also use it to hold your golf clubs if you're into golf.
The Strong Arm fishing rod holder comes for left and right hands, you can wear any of it on either of your hands.
You can wear the rod holder either over or under your clothes.
Here is a video of the product in action
Is The Product Is Good For People With Disabilities?
This is a great product for people with poor muscle and bone strength in their arms due to trauma or medical conditions. Conditions like arthritis, carpal tunnel syndrome, and many others can cause such a situation to arise. Eventually, it can lead to trouble holding things with proper grip. 
The Strong Arm fishing rod holder deals with this issue. The rod enables people with no finger strength to hold a fishing rod in the correct position without straining their hands.
It does so be letting the weight of the rod be supported by your shouler and bicep muscles, instead of having to use the hand and fingers to do the job. You don't need to have a strong grip to fish. In fact the product provides such a good grip that even lower level quadriplegics can use it to fish.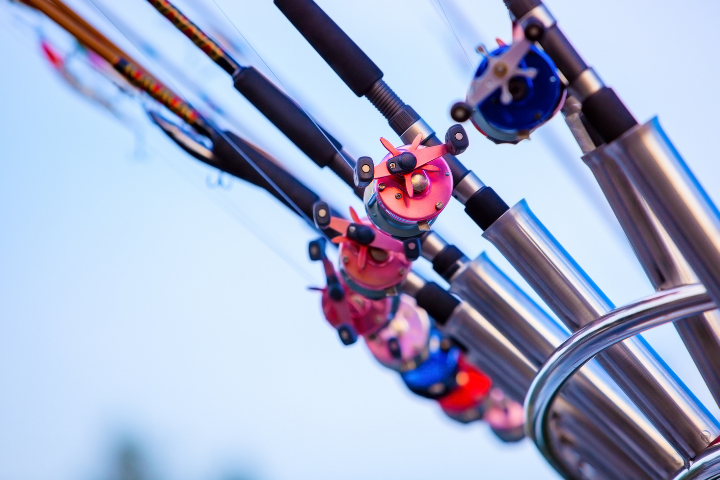 You can use it for golf as well!
Even though the Strong Arm fishing rod holder's primary purpose is to hold the fishing rod, it can be versatile. 
It can also help you grip a golf club and let you enjoy your favorite game even with your disabilities. If you love playing golf but can not do so because of losing finger strength, you can also use the Strong Arm fishing rod to hold the golf club. 
Is the original Strong Arm Holder still available?
The original StrongArm fishing rod holder was a major success in the adaptive fishing industry. However, once the original inventor deceased, the original version was discontinued by Active Hands.
They released the current version – Strong Arm 2, which has most of the features of the original Strong Arm holder in it. 
Where Can You Buy It?
You can buy this product from the Active Hands website.
A Few Final Words
Strong Arm Fishing Rod Holder is one of a kind rod holder that aids people with grip and finger strength problems. Its design is comfortable, works for both hands, and is an absolute must have product.