When people think of required camping equipment, they think of things like a tent and a sleeping bag, but is a sleeping bag necessary for camping? A lot of people going camping for the first time might not have a sleeping bag, or they are going backpacking and want to save room in their pack, or they might just hate sleeping bags in general. So what are some alternatives?
Do you need a sleeping bag for camping? No, a sleeping bag isn't required for camping, and a lot of campers don't use them. Blankets, quilts, and sleeping bag liners can be good alternatives, especially in the summer.
Camping Without a Sleeping Bag
Unless I'm backpacking or it's cold at night, I actually prefer not to bring a sleeping bag. Sleeping bags are often restricting, not as comfortable, and just not good for temperature control. For example, you can't just cover and uncover certain parts of your body or have one foot hang out.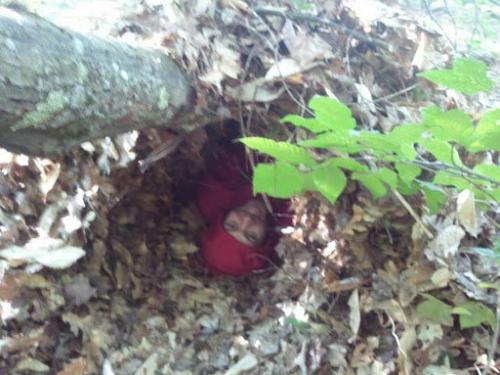 There have been times where I've just swung up a hammock and had a good nights sleep with only a pillow. Other times I've slept on the ground next to the fire using nothing but a wool blanket. And I've even slept in debris shelters with nothing at all (yes, I've been a little crazy).
Part of what makes camping fun is trying new things and using your own preferences. If you want to sleep without a sleeping bag, it's totally fine. There are many alternatives to bringing a sleeping bag. Let's take a look at some of them.
You may also like Roll or Stuff a Sleeping Bag (And Why Stuffing Is Better)
Sleeping Bag Alternatives
If you don't have a sleeping bag for camping, don't worry! Especially if you're camping in the summer, you might not need a whole lot. Let's look at some sleeping bag alternatives.
If you are car camping, you can bring various blankets, quilts, throws, and whatever else you have. If you think you'll be cold, you can bring some long underwear and wear some extra layers. I even put together 27 tips for staying warm when camping.
Sleeping Bag Liners
Sleeping bag liners keep your bag clean and add extra warmth, but they can also be used on their own without a bag. If you're backpacking and looking to save weight or space, then a sleeping bag liner can be a really good option for summer.
I compared a list of sleeping bag liner material so you can see which is the warmest. Sometimes a travel sheet is better than nothing and will be quite light.
Throws and Blankets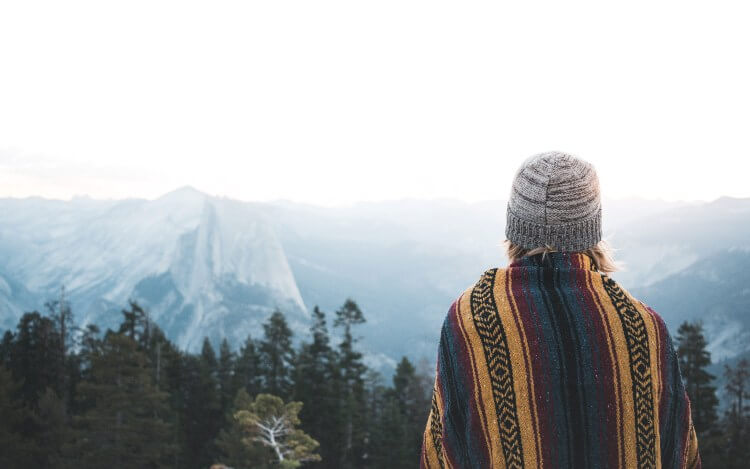 Bringing blankets or throws camping is a perfectly good option as well, especially if you are car camping. This is what I prefer to use myself. I like to wrap myself up in them and take them off easily.
I use a combination of blankets. Soft plush fleece is comfy, and then I also like to use my wool blanket and acrylic blanket as well. If it's warmer outside, I'll usually just use my fleece or acrylic blanket.
Quilts
Quilts are another alternative to sleeping bags. It can get confusing because there are two types of "camping quilts". One type of quilt is more like a blanket, while the other type, sometimes called a backpacking quilt, is meant to be a true alternative to a sleeping bag.
Blanket quilts are like throws and are shaped like blankets. They are square and can be stuffed into a stuff sack to make them really compact. To get a better idea of what I mean, check out the Black Diamond Down Throw on Amazon. One thing you want to look out for before you buy is the length of the quilt.
Other types of quilts are designed specifically to be a sleeping bag alternative. They are shaped more like a sleeping bag but don't fully wrap around. This gives you a lot more room to move and get comfy. Quilts are also lighter and easier to work than bags with because they don't come with hoods or zippers.
Warm Clothes
This method isn't' for everyone, but bringing extra clothes like thermals or a down jacket could be enough to keep you warm too. I would probably bring some nice warm socks and a hat, especially for the mornings. Some people recommend bringing a stuffable down jacket to sleep in.
This method can work for some, but I would still bring something to wrap my body in, even if it was a simple bed sheet. A bed sheet cost just a few bucks, is light, and won't take up a whole lot of room.
Of course, if you are bringing so many clothes to stay warm instead of a sleeping bag, I would definitely rethink my strategy and try to find a bag instead.
You may also like Do You Need a Sleeping Pad for Camping?
Cheap Sleeping Bag Options
If you only camp a few times and year and want to save money by not buying a sleeping bag, there are options too.
As said before, blankets are always an option, but if you do prefer a sleeping bag, then something inexpensive from Walmart or Amazon will do quite fine for the summertime. Keep in mind with cheap sleeping bags, the ratings probably aren't going to be as good as they claim.
Renting a Sleeping Bag
I know, I know. When I mention renting a sleeping bag, a lot of people go "Ewww". But renting a bag doesn't have to be gross. It can be a lot more affordable than buying a bag and doesn't have to be dirty.
I was curious about this myself, so I ended up calling a couple of REI stores to see how renting a sleeping bag worked. First thing I found out that not all stores rent sleeping bags. So if you are looking to rent a sleeping bag for your trip, you might need to do some calling around first to your local stores.
When I did find a store that rented bags, I asked them about the cleanliness issue. The associate said he had just got a new shipment of bags in and they were all brand new, which is a good sign. Also, they provide sleeping bag liners included in the price, which is awesome. This means you don't have to worry about dirty bags or bringing a liner yourself.
If you're wondering how much it costs to rent a sleeping bag, check out the current REI rental prices on their website for bags and everything else.
Another option as well instead of renting is borrowing. Friends might have extra gear you can borrow and it doesn't hurt to ask around.
You may also like Cot vs Sleeping Pad (And 3 Other Options)
Conclusion
Sleeping bags aren't totally necessary for camping. There are lots of alternatives such as sleeping bag liners, blankets, and quilts. And depending on the weather, you might not need a bag or blanket at all. At the very least, make sure you bring a sleeping pad. Sleeping on the ground is one way to get rid of your body heat fast.
If you do need a sleeping bag, there are still affordable options, such as cheaper bags, borrowing from friends, and even renting from places like REI.