A lot of people hear the term "car camping" and they assume it's camping in their car. I can see why people think this, but that's not exactly what car camping is. So what is car camping?
Car camping is defined as driving your car to a campground to camp. This is one of the easiest and most popular types of camping. The main benefit of car camping is that it doesn't require any hiking, is great for families, and allows you to easily pack gear.
And yes, we also have a guide on how to go camping without a car.
The Benefits of Car Camping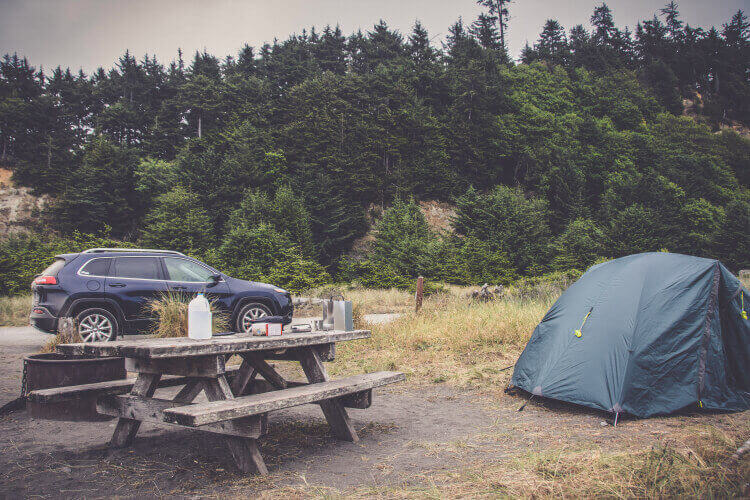 Car camping is one of the easiest ways to go camping. Unlike backpacking, where you hike to a site overnight, car camping allows you to pack all the gear you want that your vehicle can fit. This means you can bring gear that wouldn't normally be possible, such as grills, air mattresses, and firewood.
Car camping allows for beginner campers to safely camp and still have fun. All you pretty much need is a tent, sleeping bags or blankets, and mattress or sleeping pad, and lots of yummy food.
The main benefit of car camping is that it's much easier. Along with bringing all the gear you want, campgrounds typically have bathrooms, showers, water fountains, and designated campsites with firepits. Heck, some campsites even have wifi. You can often bring your own firewood and even grills.
If you are looking for even more accommodations, camping in a cabin or yurt camping (see the guide to yurt camping) is also an option. The benefits of camping in a cabin is that you don't need to bring as much gear. You can still get the camping experience without all the hassle, even if you have reasons to hate camping.
You may also like Sleeping In Your Car At A Campground
Getting Started Car Camping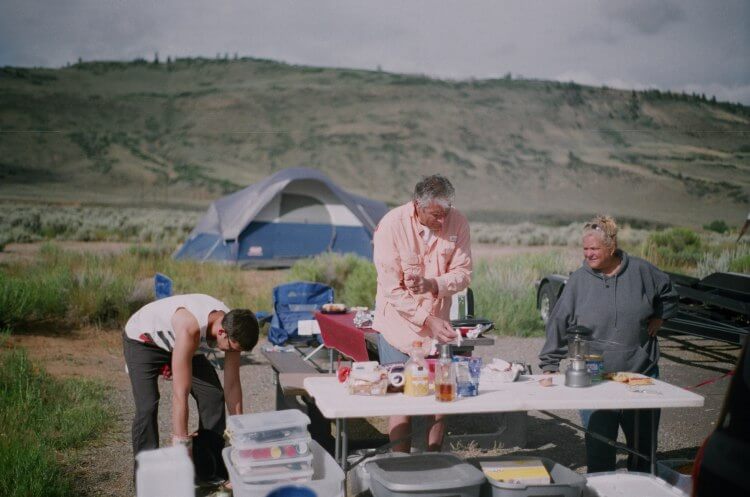 If you have never gone car camping before, it might seem a little intimidating at first. But don't worry, it's not too difficult with the right planning.
Here's how you can get started going car camping:
First thing is to plan your trip. This means picking a date you want to camp, finding a campground (usually with Google), and reserving your site. Make sure you plan ahead as campgrounds can fill up quickly during the summer.
Next, take inventory of all your gear. Do you have a tent? Do you have a sleeping bag or blankets? What about a sleeping pad or air mattress?
Plan your camping meals. I like to have each meal planned on. This means I know what I'll be eating for breakfast, lunch, and dinner and on what days. I like to keep perishables in a big cooler.
Now that everything is planned, make sure you arrive at your campsite early. You don't want to get to your campsite too late since it might be harder to set up in the dark and the weather can change.